GS LIGHT NSF Food LED High Bay Lights is designed in the flower-like shape with smooth body. Easy to install and maintain. It supplies an output 160 lumens per watt and excellent color rendering at >80CRI. Microwave sensor optional. Standard flicker-free. IP66 rating. UL, DLC Premium, NSF, CE, RoHS certified.
100W / 150W / 200W Up to 160LM/W



GS LIGHT NSF UFO High Bay lights fixture Construction
Die-cast aluminum heat sink provides superior cooling while reducing fixture weight. Smooth curved light body is good for clearance, especially in food processing areas.
Fresnel lens design without visible glass or screws, which avoids dropping glass fragments or screws into food or machinery. Adopt serious outdoor powder spraying procedure to pass through adhesion test and salt spray test.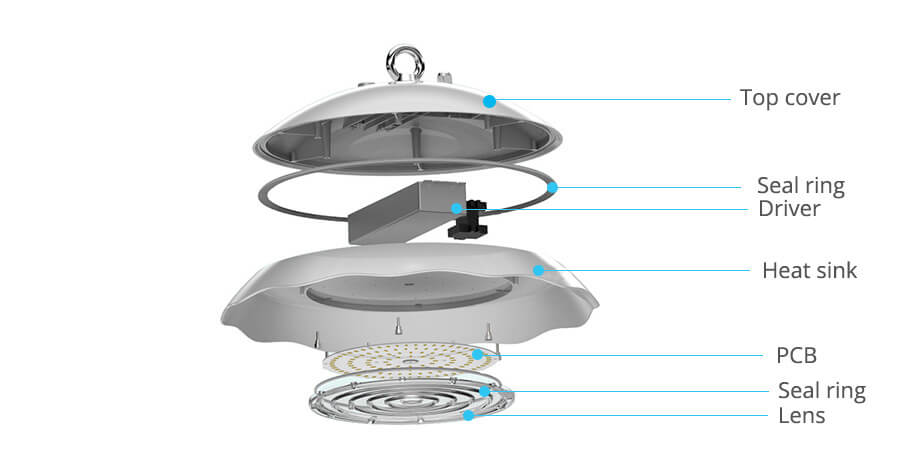 GS LIGHT NSF Food LED High bay Optical
Clear impact-resistant polycarbonate lens are molded in one piece to maximize optical control.
60°, 90°, 120° different light distribution options offer versatility.
Optional prismatic reflector attached to create an anti-dazzle effect.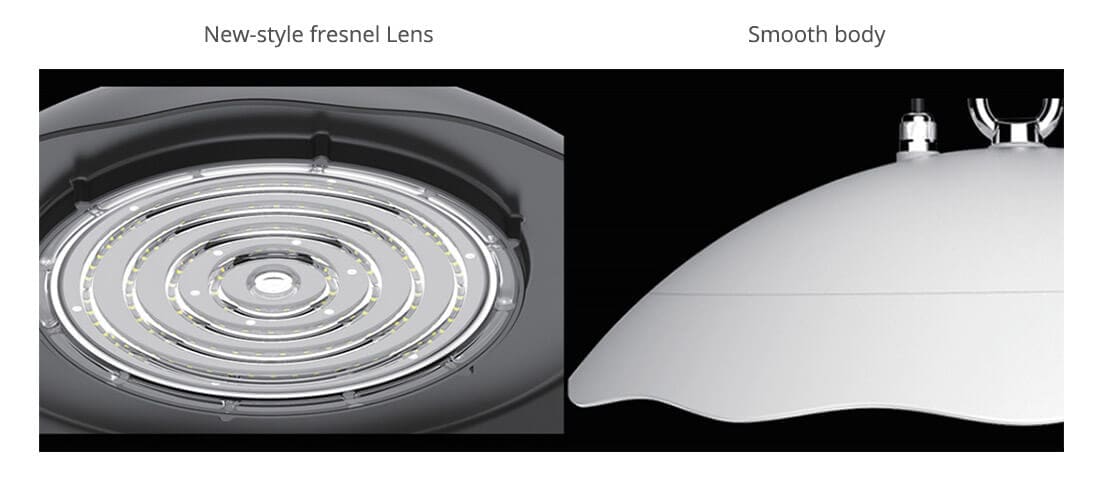 NSF Food LED High Bay Lights driver
Meanwell and Sosen driver for optional.
Input: 100-277V or 277-480V. PF>0.9. Flicker-free standard.
Integral surge protection, Line-Line: 6KV, Line-GND: 10KV. Optional 20KV/10KA
GS LIGHT NSF Food High Bay Lights LEDs
Lumileds SMD3030 LEDs, One of the Top LED brand,
Available in 4000K, 5000K, 5700K with CRI above 80.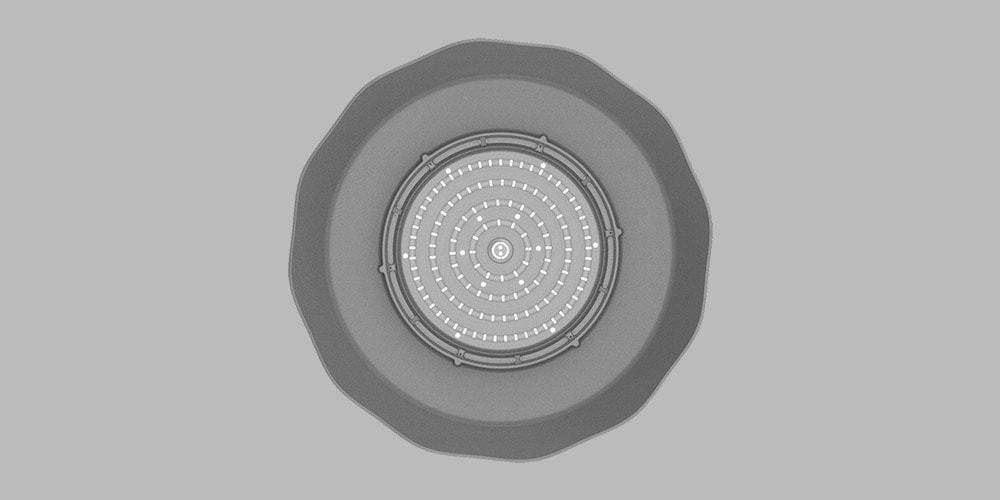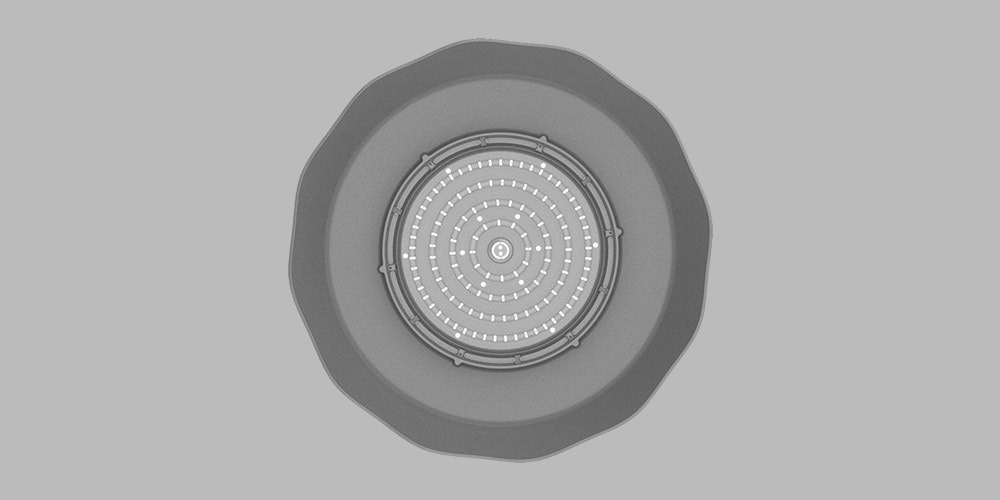 NSF Food High Bay Lights PC Reflector for option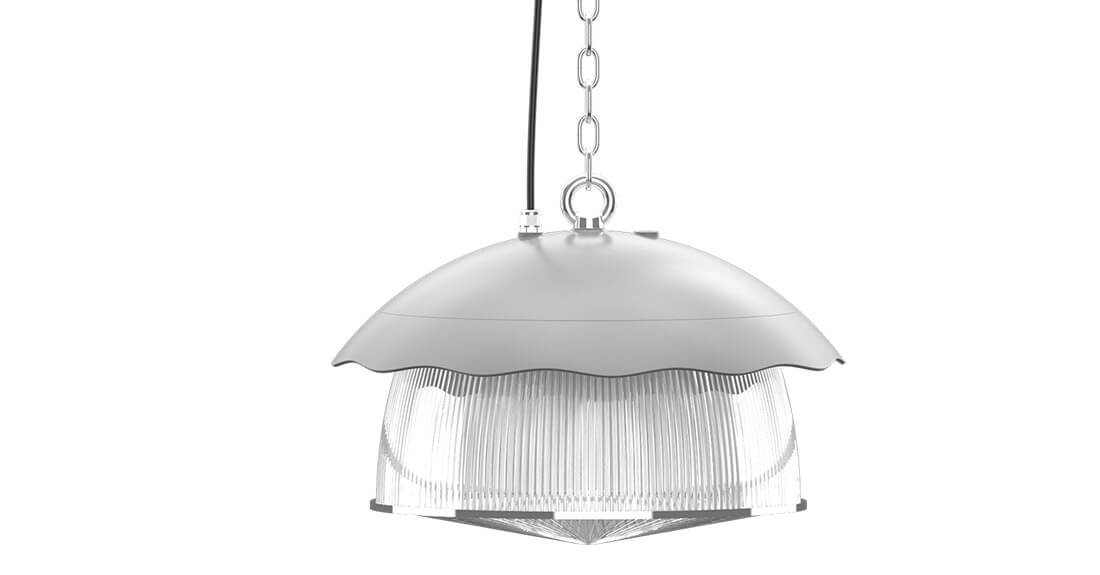 NSF Food High Bay Lights IP Grade
IP69K(IP66) waterproof fully sealed construction and suitable for wet locations, IK10 impact resistant.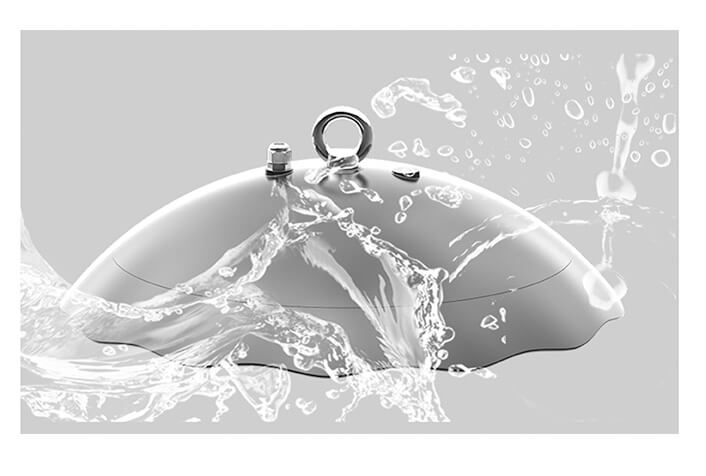 Microwave Sensor Dimming Function for option
3-Step dimming function
When used in combination with 1-10V dimmable LED drivers and ballasts, the sensors can achieve 3-step dimming function, 100%–low light–off.
And the sensors build in adjustable daylight sensors, very easy to install and cost-effective.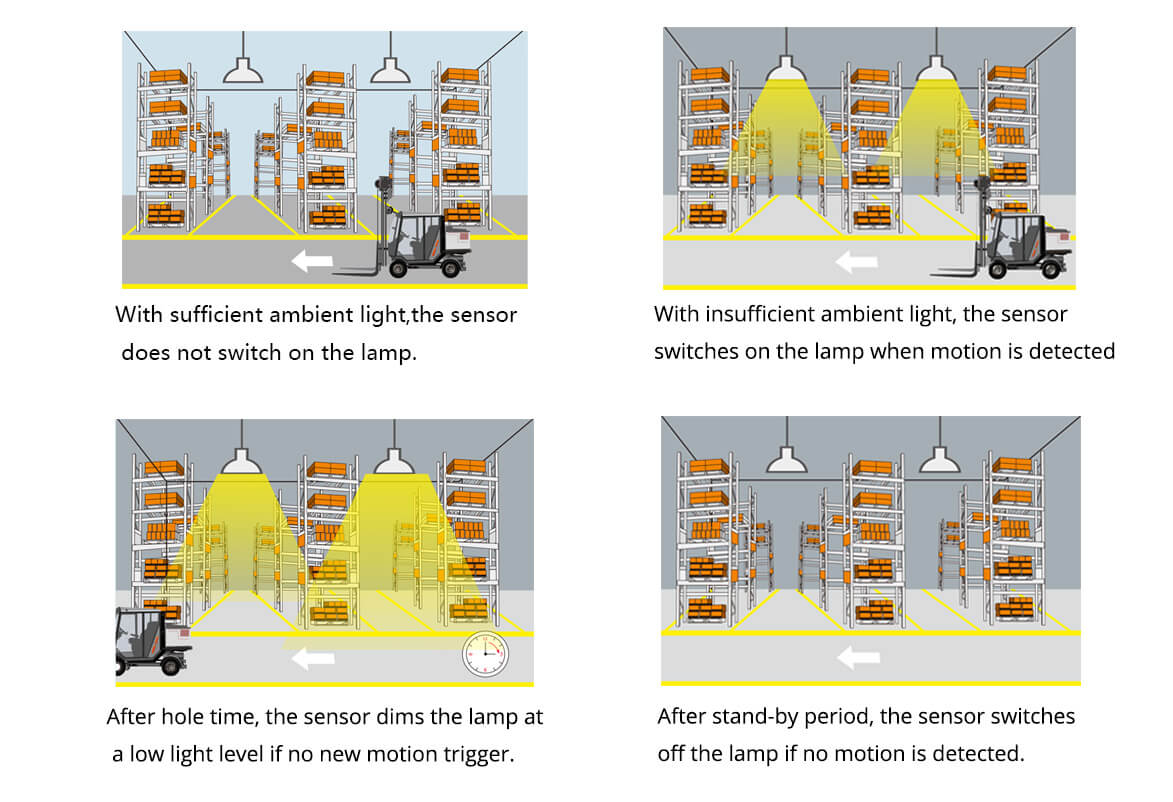 NSF Food LED high bay light datasheet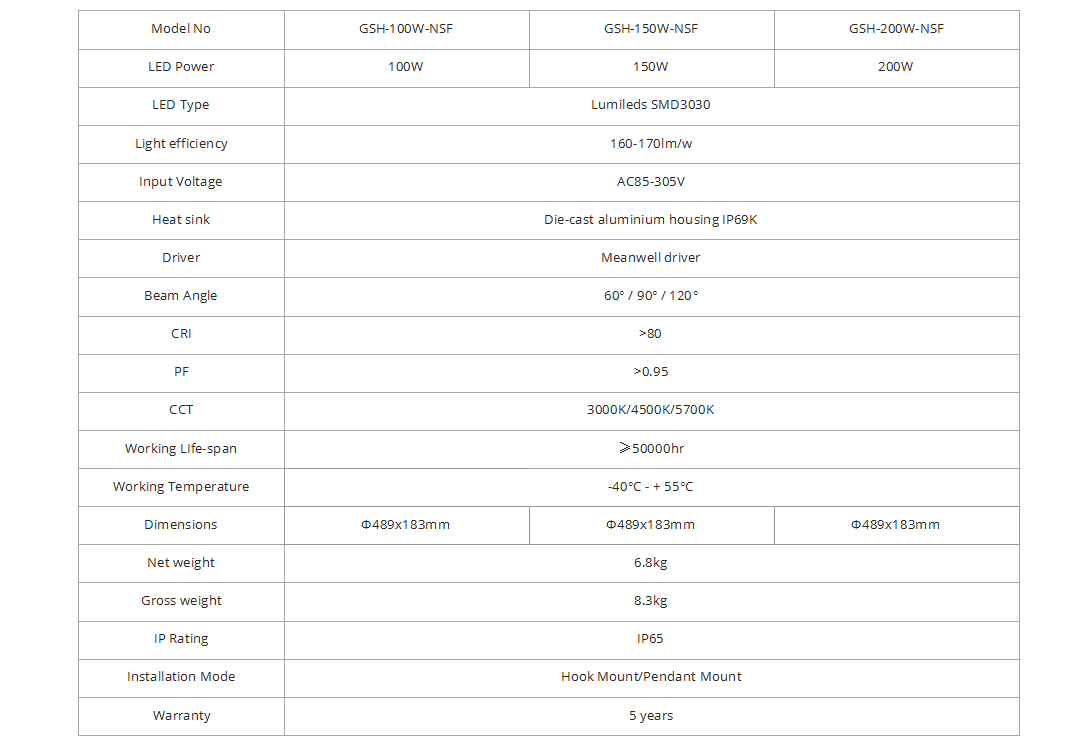 Food High Bay Light Applications
GS LIGHT NSF Food LED high bay light fixture used factories, workshops, warehouses, gymnasiums, exhibition halls. especially ideal for food processing spaces.