GS LIGHT LED Flood light D Series Features
GS LIGHT is one of the best LED Flood light China manufacturer, The D series LED Flood lights is a very high cost performance products,
low cost but very high quality with 5 years warranty, The D series Power have 40w, 80w, 120w, 160w, 200w for options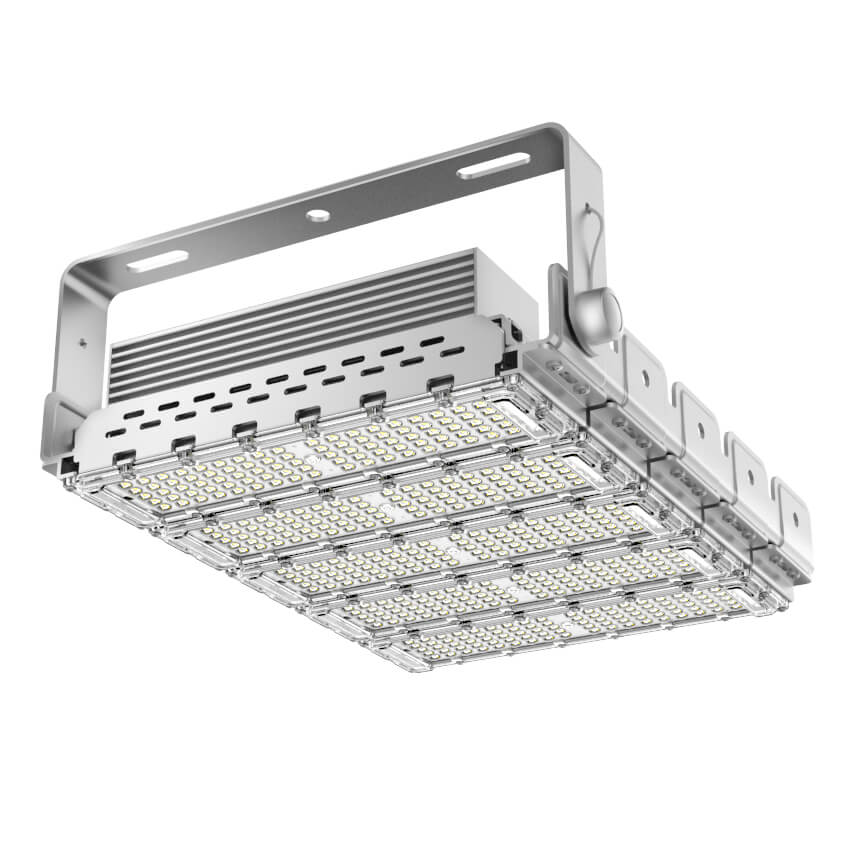 LED Flood light appearance design
The D Series LED flood lighting have Unique appearance design, Simple and beautiful, don`t like most of other common flood lights.

light weight and strong structure, which can be reached IP67 and Anti-17-level wind power .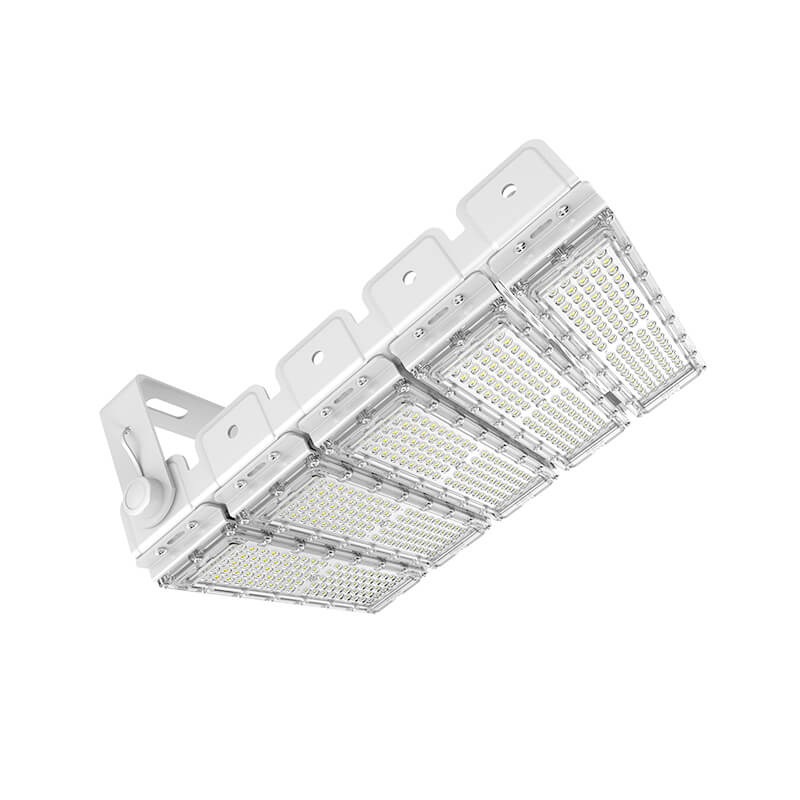 LED Flood light china Modular Design
Modular design, simple maintenance and convenient assembly and disassmbly

D Series LED Flood Lighting heat dissipation
Commercially pure aluminum, high aluminum content and purity, high corrosion resistance and high thermal conductivity.
Excellent thermal conduction effect that general aluminum alloy can not be.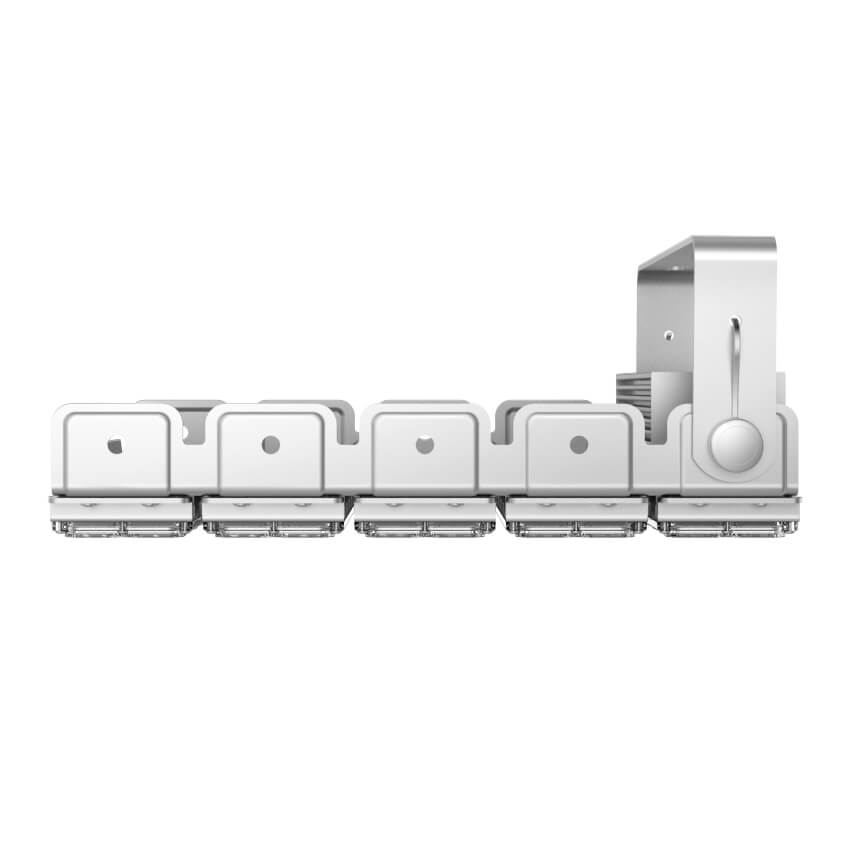 LEDs and Driver of D Series Flood light
Used the best quality and well-know brand Philips & Cree leds, CRI>80, total lamp upto 140lm/w, The driver from the best brand Meanwell, we control the quality from the materails.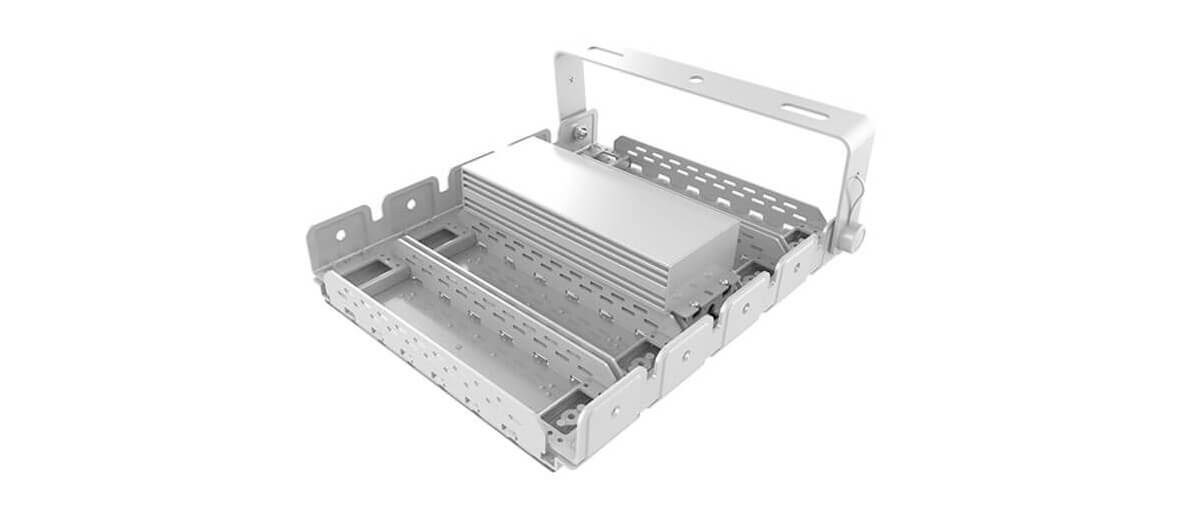 Flood Light LED Multiple Angle Lens
90×100°,60° 90° option. it is suit for multiple application.
High light transmittance lens material, flame retardant and anti-UV, provide excellent light distribution.

D Series LED Flood lights datasheet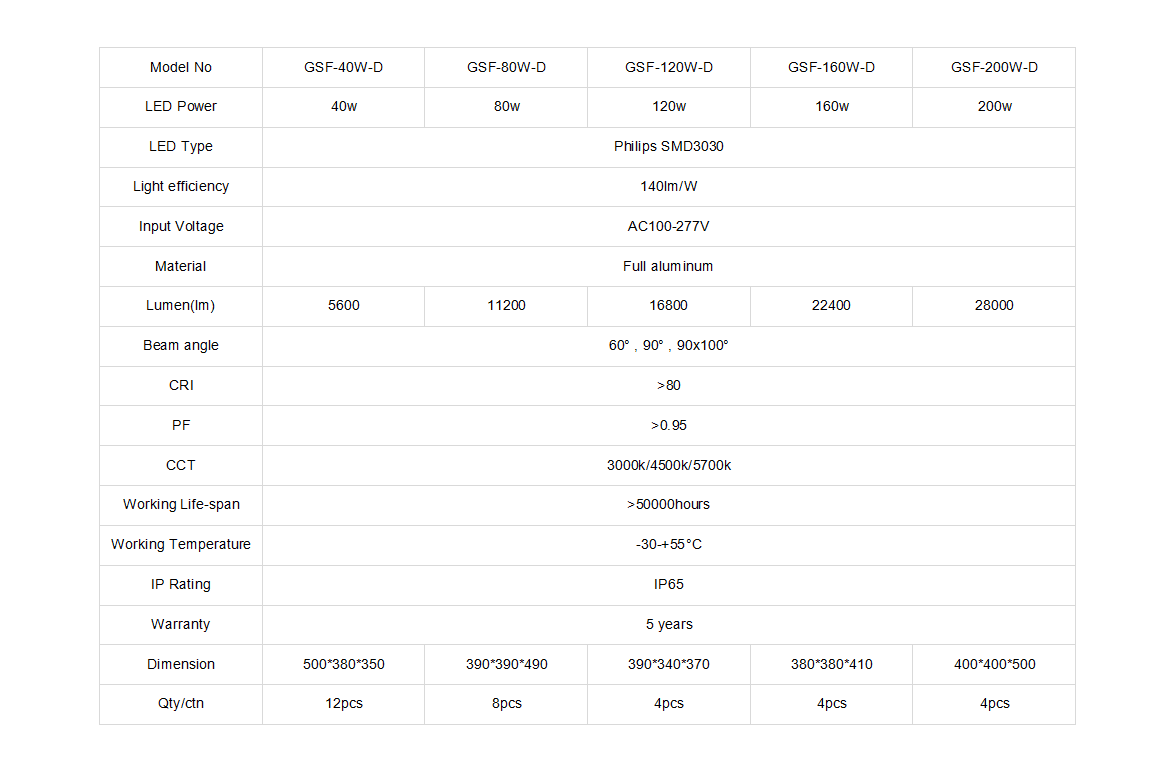 GS LIGHT D Series Flood lights Packaging



If you are looking for the Top level quality LED Flood light China manufacturer please contact GS LIGHT