GS LIGHT's Hi clean IP69K LED Tri proof Light are an ideal solution for food processing and poultry lighting industry.
The IP69K is the highest level of this protection and is designed for applications where water jets are under high pressure and high temperature are used for specific wash-downs.
This will also include special sensitization and chemical cleaning. In some instances, the cleaning process involves very intensive requirements for industries such as Food & Beverage as well as the vehicle industry.
The IP69K Lighting are durable and eco-friendly alternative lighting systems to traditional fluorescent tubes.
The LED Tri-proof light are designed to withstand severe environments and will help you reduce your energy consumption by up to 80%.
GS LIGHT`s IP69K LED Tri Proof Lights use High efficiency SMD2835, Total lamp up to 150lm/w, also we use TUV Free Flicker driver good for eyes.
The products Against water pressure of 100bar (1450psi) and temperature of 80°C. The working life more than 50000 hours which offer 5 years warranty
---
IP69K LED Tri Proof light with ceiling surface mount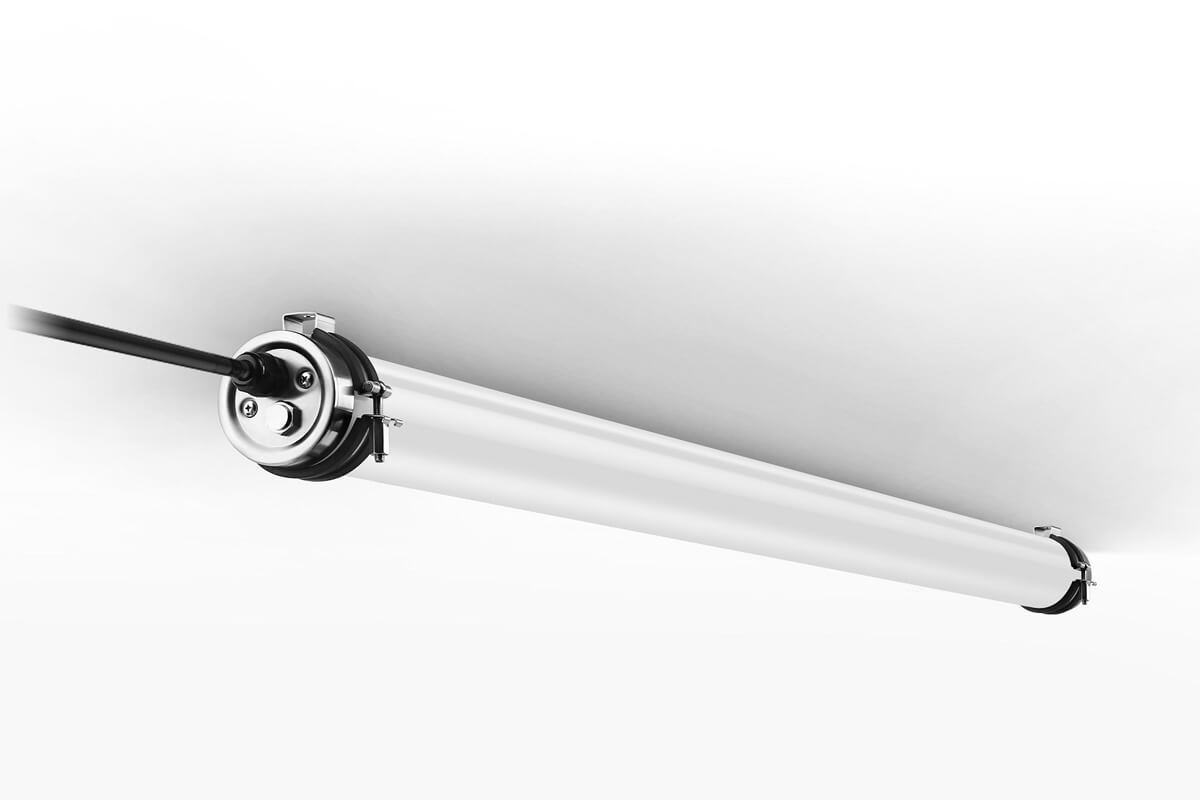 GS LIGHT IP69K LED batten lights with Suspension mount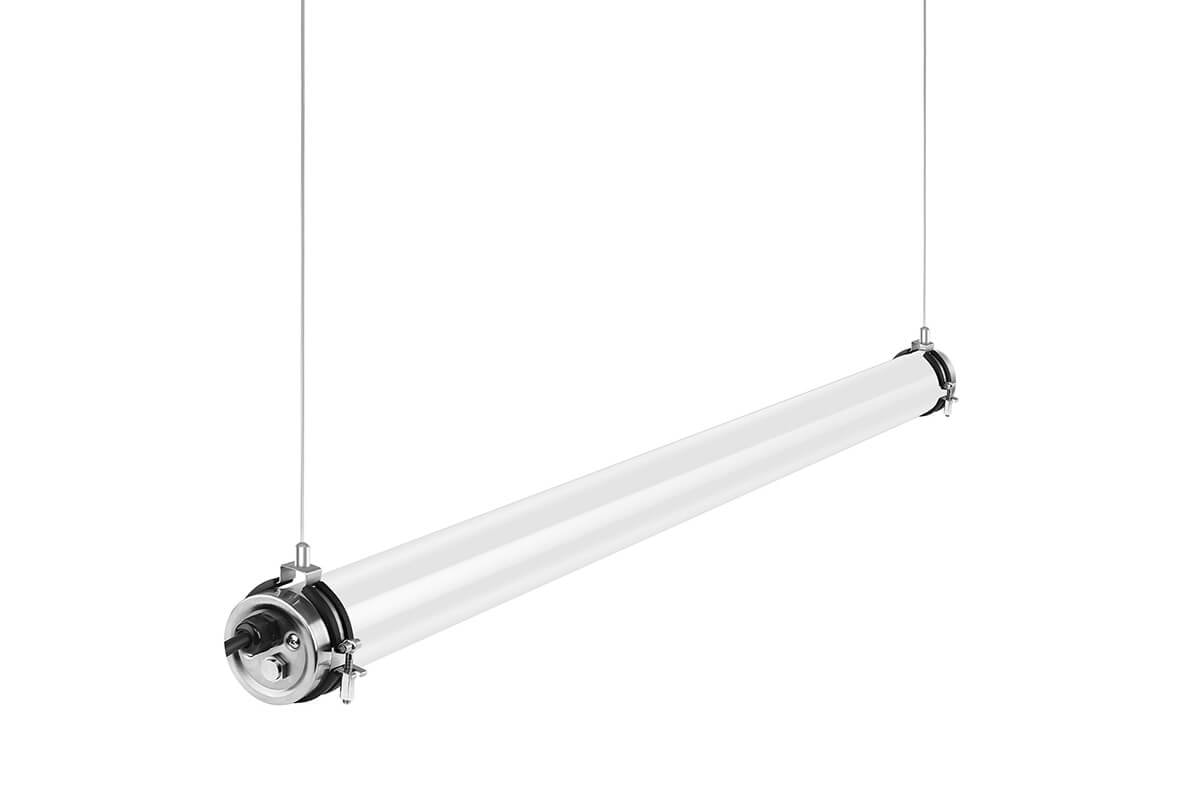 GS LIGHT IP69K Batten Lighting UGR<19, 60°/90° Reflector for option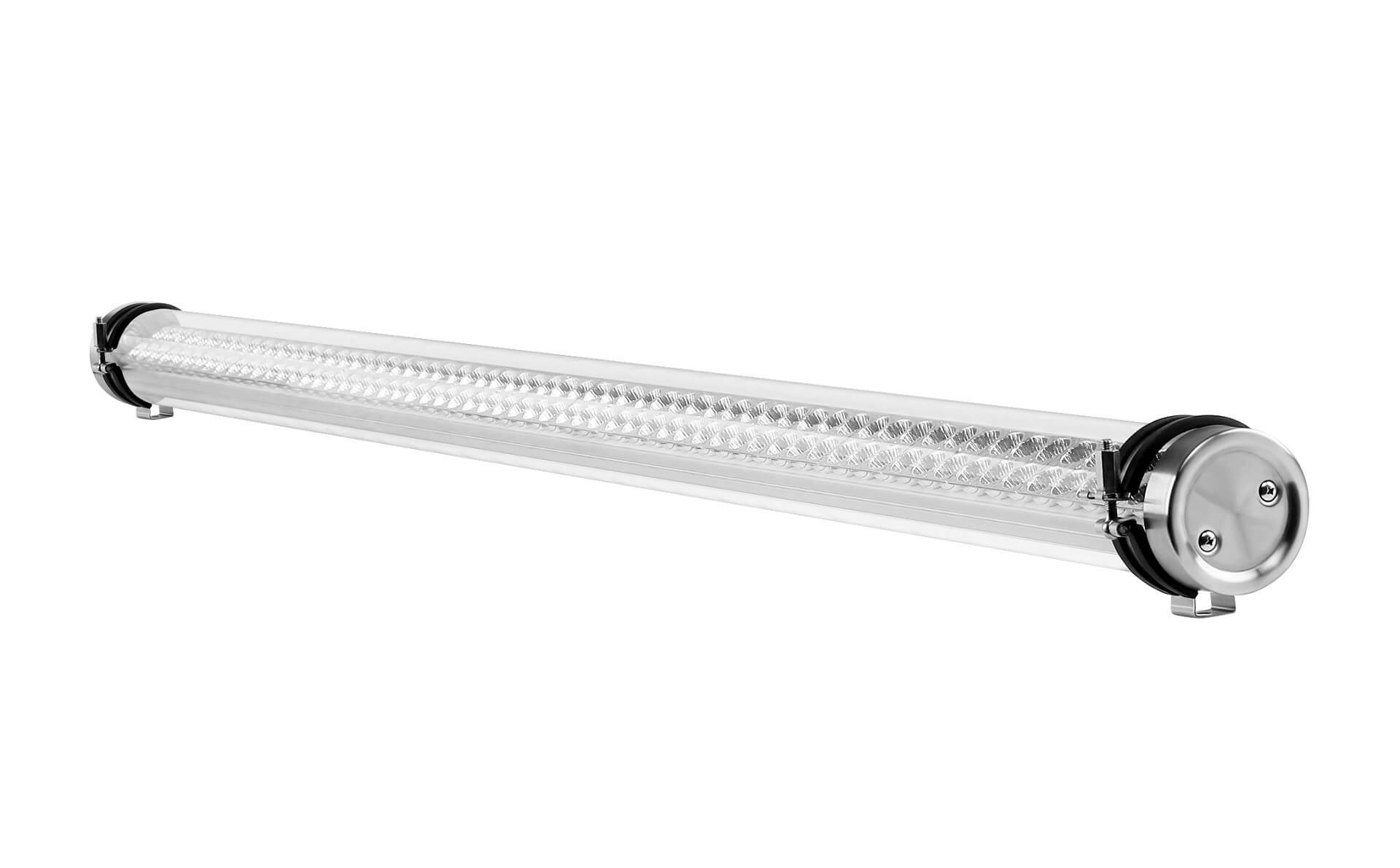 Quick and Easy Linkable Connctors

IP69k LED Tri Proof lamp Construction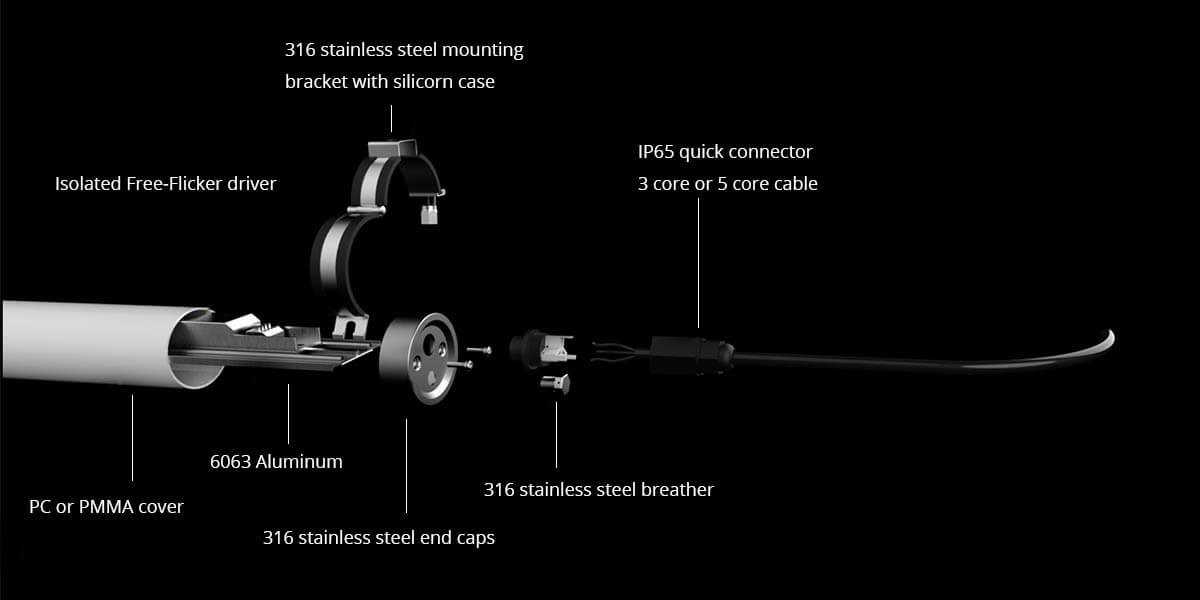 ---
IP69k LED Tri Proof Lights Datasheet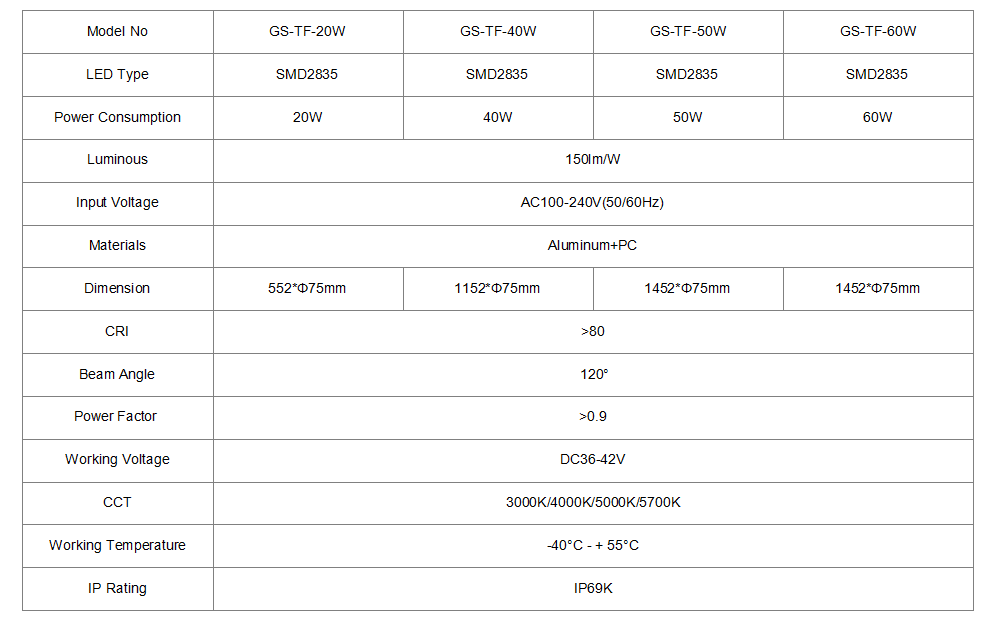 ---
IP69k LED Tri Proof Lights Dimension

---
IP69k LED Tri-proof lighting installation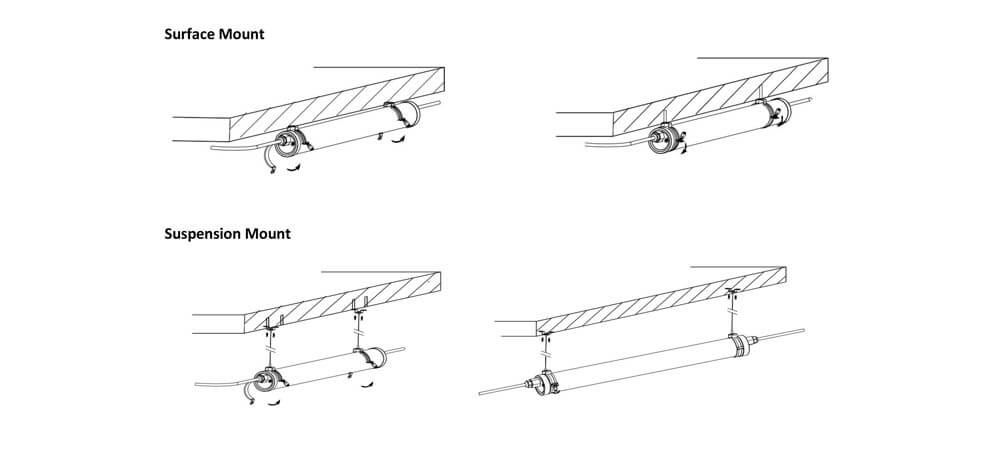 The IP69K Tri Proof Lights Application
GS LIGHT IP69K Tri-Proof Lights used factories, workshops, warehouses, gymnasiums, exhibition halls. especially ideal for food processing spaces and poultry farm.