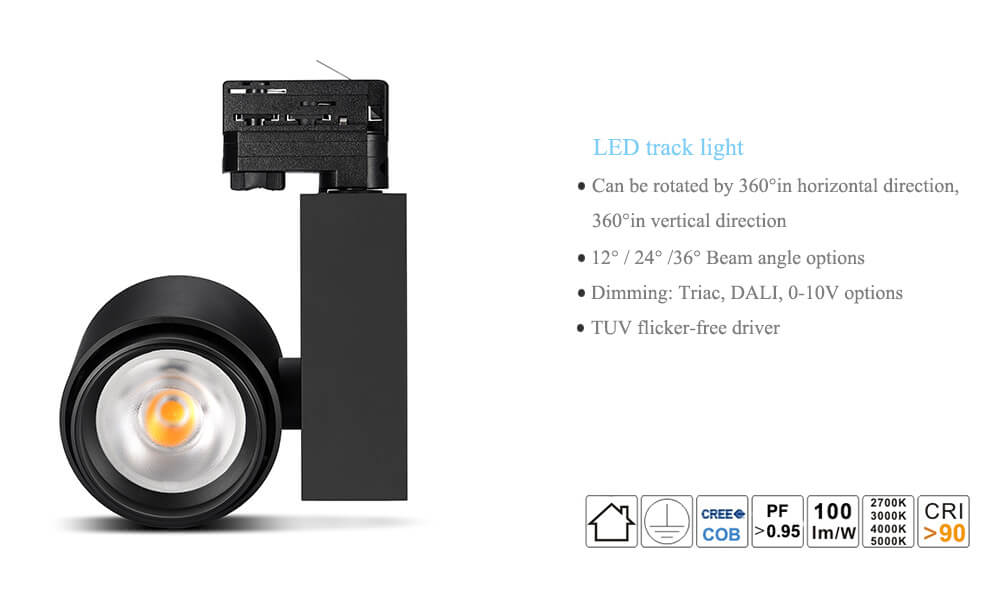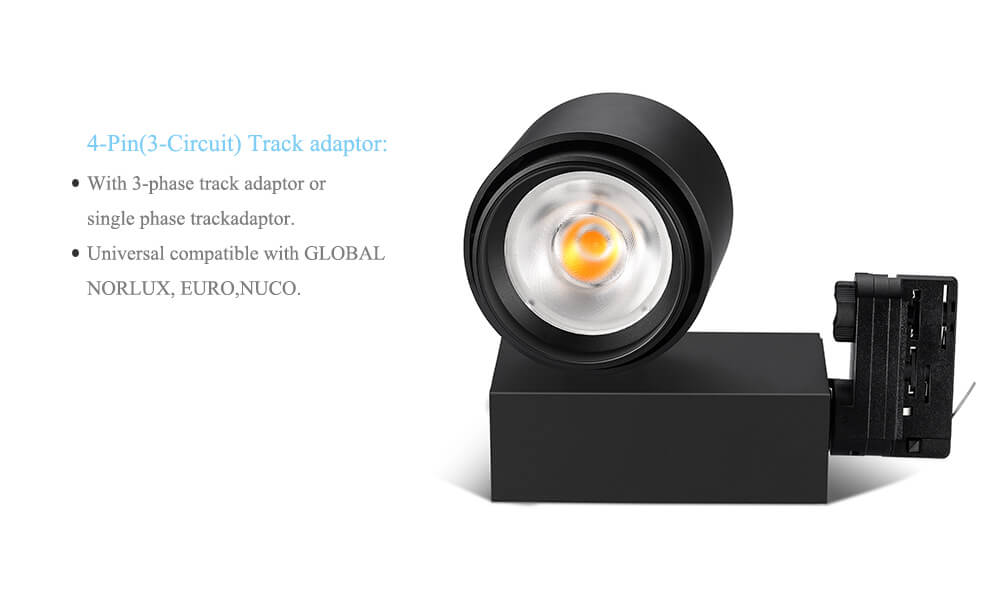 Dali dimmable led track Light
The directional fashionable integrated track lights allow you to focus illumination in those places where it is needed. GS LIGHT Dali dimmable led track light use 6 wires track adapter, which can be suitable our 6 wires Dali track.
Dali dimmable led track rail
GS LIGHT's new track is a mixed three-circuit system with two extra conductors so a single product can be used to control the three circuits and the dimming (1-10V / DALI). Available with four types of attachment: directly on ceiling or wall, hung on suspension wires or in false ceiling/recessed.
We have introduced this new track to deliver a unique, integrated solution, which provides endless possibilities to meet the different requirements of your lighting design project.

The drivers and LEDs of Dali dimmable led track
GS LIGHT DALI dimmable track light use Tridonic or Philips flicker-free driver With a lifespan of up to 50,000 hours, COB LEDs from Citizen or CREE with CRI80/90/97 for option

6 wires of Dali dimmable track light adapters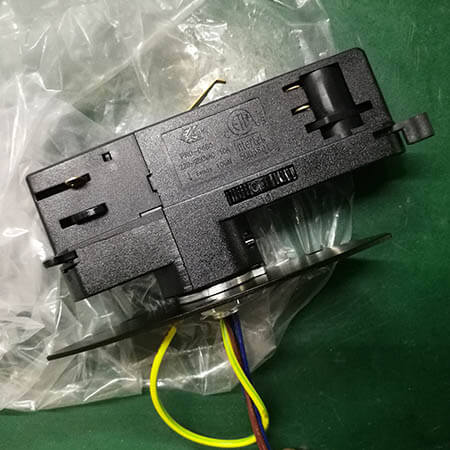 Top quality 6 Wires DALI dimmable track light adapters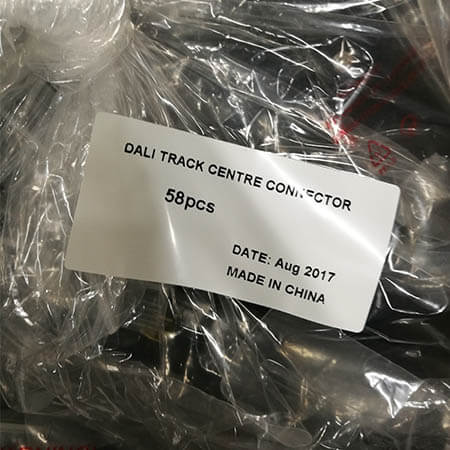 we also can provide other necessary Dali dimmable track light
accessories, such as all kinds of connectors
GS LIGHT Dali dimmable track light production line
For below 1000pcs quantity of this dali dimmable track light our production time about 10-12 working days. we carefully testing and aging over 24 hours to make sure the best products to our customer hand

Dali dimmable track light application
In shops, museums, art galleries, exhibition halls, libraries, bakeries and many other commercial lighting.

GS LIGHT Warranty for Dali dimmable track light
We offer 5 years full warranty for all of components which included housing, LEDs, Driver, and other accessories.
Led track light datasheet